HISTORY
ABOUT THE SILAS W. ROBBINS HOUSE
This structure is a change from the 17th and 18th century period of houses generally associated with Wethersfield, and is noteworthy of its kind. A full run of cast iron cresting in elaborate pattern crowns the mansard roof, which is shingled with hexagonal slates. Porte-cochere at the right side of the house is also mansard-roofed with cresting. A striking feature is the treatment of center bay containing the front entry, where a 3-tiered confection includes entry porch and roof supporting the second floor porch and roof, both with balustrades and slender columns showing capitals of exotic, almost oriental form. Above this the main cornice forms a broken triangular pediment enclosing a center window in roof slope that has complete pediment topping it. A large, double-leaf entry door is original, with arch-headed and circular openings filled with beveled glass. The main cornice is fully bracketed with units of elaborate profile and windows, semi-circular or segmental-headed, carry a variety of cornices on brackets, keystone arches, and carved work, with stained glass design in some openings. As in earlier houses here, foundation is dressed blocks of sandstone. It seems probable that property was once more extensive, but public streets now running back on both sides and curving around rear of house is lined with recent imitations of gambrel-gable, and lean-to roofed dwellings.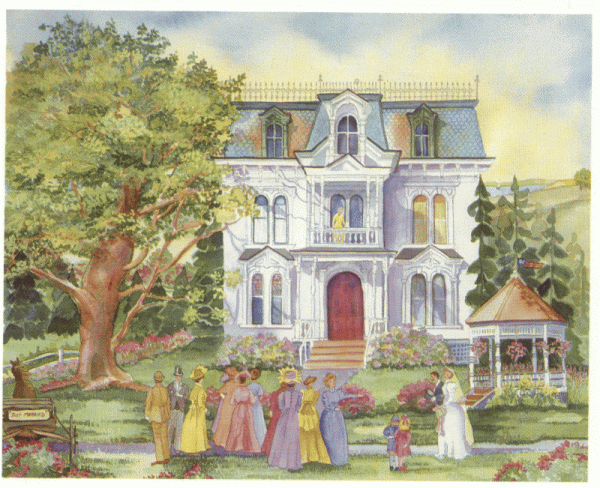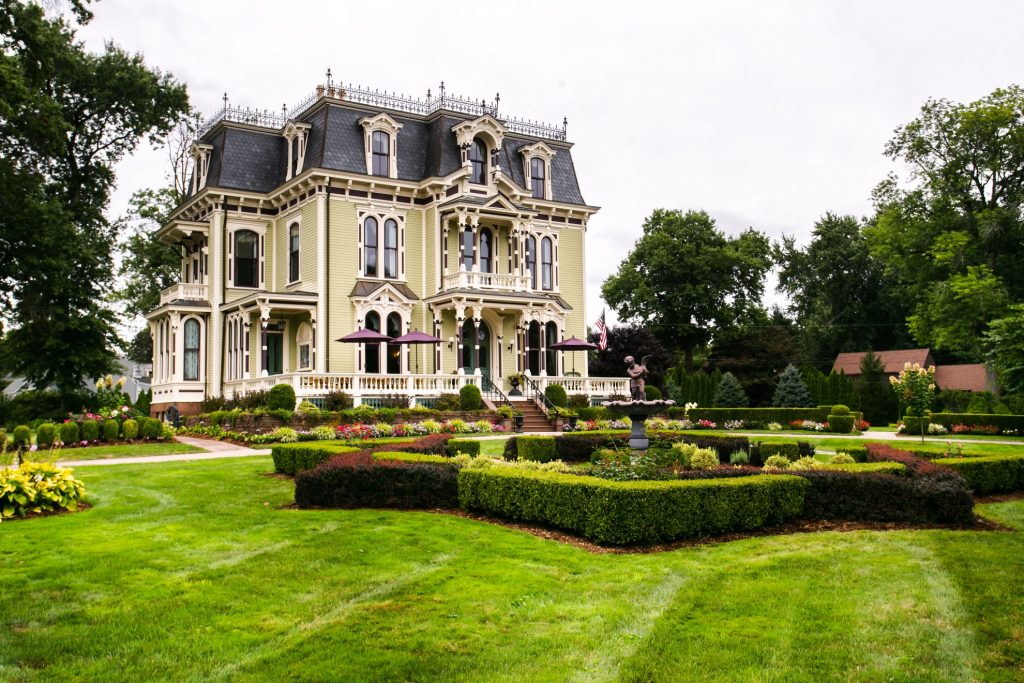 This house, an excellent example of the Second Empire style, faces the Broad Street Green in the Wethersfield Historic District. The district has both National Register and local designation and is the largest historic district in the state. Silas Robbins, an owner of the seed business Johnson, Robbins and Co., built the large house in 1873. It has two full stories and the mansard roof with dormers created a third floor of living space. The entry porches with a balcony above displays elaborate trim, as do the arched windows. Several of the windows occur in pairs. A handsome porte-cochere with its own mansard roof projects from the north side of the house, while a conservatory with bay windows extends from the south side. Wood shingles cover the original clapboard on the exterior. In December of 1996 a fire consumed the roof and damaged much of the interior on the upper floors. The outer shell, with the exception of the roof, remains intact. All the exterior decorative elements survive including the ornate cast-iron railing that crowned the mansard roof. This house is a valuable component of the historic district and the most sophisticated example of the Second Empire style in Wethersfield.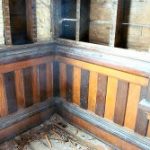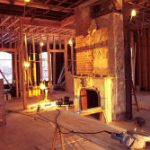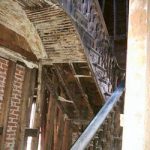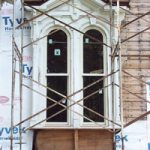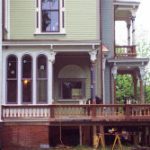 The Silas W. Robbins house is purchased on May 14, 2001 by Shireen and John Aforismo, who started the long and arduous process of restoring this home to its original prominence. Restoration began in 2001 and continued up until the October 2007 for the grand opening of the Silas W. Robbins House Bed & Breakfast.